May your holiday be blessed with the love and warmth of family and friends.
Thank you and Merry Christmas.
From everyone at Access Mercantile, we'd like to say a big thank you for your continued loyalty and support. Put your feet up and have a well-deserved rest this Christmas and let every day of the holiday season be filled with joy.
We've gone through so much this year, and endured the continued challenges of living with COVID-19. We have managed more lockdowns, home-schooling, masks, sanitisers and most of all plenty of uncertainty.
My wish for you, this holiday season, is that you find great ways to share this time with the people you love and care for, that you get a chance to feel a sense of joy and peace that the season offers us.
As always we greatly appreciate being a trusted partner of choice and look forward to seeing you in the new year!
From our team to yours, happy holidays to you and your loved ones.
Be well and stay safe!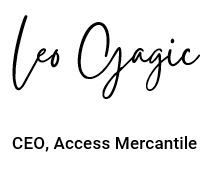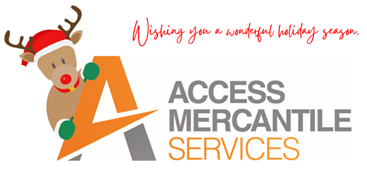 Our office will be closed from 12:00pm Wednesday 22/12/2021, reopening on Tuesday 4/01/2022 at 8:30am.