Many individuals are struggling to pay back outstanding debt after loss of employment or major income reduction. Small businesses are also doing it tough with many forced to close permanently or continue to survive on the little income they can generate linked to major restrictions imposed. To support loss in income, many individuals have taken advantage of government grants and initiatives to either access their superannuation benefits early and/or receive some government grants to support loss of income or for business owners, keep their staff employed to service their business needs and help keep their business afloat. Many others have also made proactive contact to their respective financial institutions seeking financial hardship assistance or similar remedy. Although these interventions are very helpful and well received, in some cases they only provide a short-term solution or form of temporary relief and do not necessarily address longer term issues. If you are in a tough situation and want to manage your debt effectively and get on top of your finances, we suggest the following Five [5] tips:
1. Proactively Contact your Finance institution/s.
Inadequate funds or delay in repayment is always a major challenge and if not addressed immediately can lead to unnecessary accrual of additional fees like interest, penalty interest and late payment fees. You should always aim to proactively reach out to your finance institution to discuss your situation and work with one of their highly trained experts to assess available options, some of which you may not even be familiar with.
Discuss your financial status and if in a position to offer part repayments, let them know what you can afford based on your current income and monthly expenses. This will assist you reduce the debt in the longer term [lower your liability] as well as signal to the institution that you are formally committed to repaying the debt providing them with more comfort to potentially offer you a longer term repayment plan. It is important that you commit to a repayment plan that you can afford and call the institution should you need to vary the plan at any time to avoid to not meeting this commitment
Many companies and institutions offer flexible payment options to help their customers clear the outstanding debt. The last thing any organization wants is a bad debt and a bad reputation for not helping their customer during difficult times.
2. Keep track of your expenses
The best way to cover your debts is by staying on top of your expenses.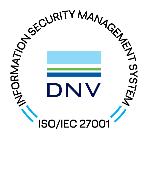 Having full control and knowledge of how much you earn and how much to spend, can help you manage an effective budget and avoid non-critical or unnecessary spending that could overcommit you.
Tips to manage your daily expenses are:
Keep all your payment receipts together to adequately track your expenses
Prioritise your debts, plan and schedule your payments over the month so to spread out the impact. There are now a lot of applications which can assist you with managing your bills and payments. Do the research and find the best ones for you.
Look for monthly bills you could reduce, like internet and mobile plans. Contact your providers and ensure you are on the best plans, check on comparison websites to see if you have the best deal on the market and don't be afraid to switch providers for a better deal.
Categorize your recent monthly expenses into essential and non-essential expense to fully assess what you could reduce short or longer term.
Assess major re-occuring expense items like mortgage repayments or motor vehicle / asset loans to see if refinance is an option with improved rates given current favourable interest rate movements.
3. Make a budget
Once you have got a clear picture of your expenses, prepare a monthly budget. There are so many benefits of making a budget, some of them include:
Allowing you to spend money wisely
Ensures that you always have enough money for all the home and business essentials
Helps in credit management
Keeps you out of debt and in control of your finances
Prevents financial distress
Effectively managing monthly debt instalments
Above all, budgeting is a good financial practice that offers you peace of mind during the hard times.
4. Set aside emergency funds
Emergencies like the COVID-19 pandemic are unprecedented and not planned. These types of events may generate increased financial stress. Having some form of emergency funds that can be accessed may alleviate some of this stress.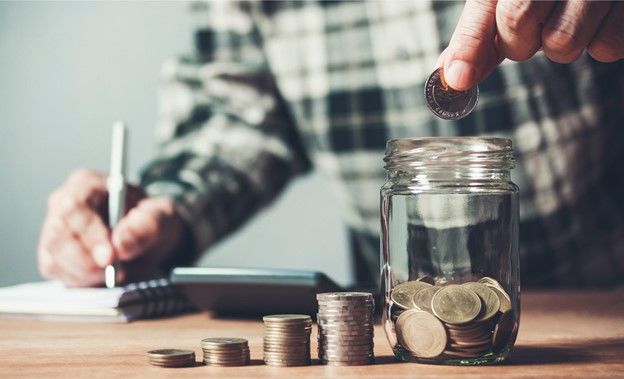 Setting up an emergency fund can provide you with a financial cushion during these difficult times, so be sure to include a savings plan for these emergency funds in your monthly budgets.
Some of the benefits of having emergency funds are:
Ensures timely payments
Prevents you from borrowing more money
Ensures you can cover the provision of essential services and/or goods
Gives you financial freedom
Good credit score
5. Seek professional help
Debt management is not an easy task; however, help is only a phone call away. It's better consulting with a professional to help you clear your debts as soon as you can. This helps alleviate pressure and provides a clear way forward.
Be prepared to be honest and open to discuss your current financial situation, employment status, income, and future expenses. Don't miss anything out! This will help the professionals adequately analyse your current situation and provide you with a best advice to best meet your needs to get on top of your debts, whilst providing you with potentially new skills and knowledge to avoid similar financial issues arising in the future.
In Summary
Proactive financial management is critical. By following some of the practical steps highlighted above may help you better manage your debts and get back in control of your financial situation. You should always aim to seek professional guidance and support where necessary to ensure you are very clear around financial options.
Here at Access Mercantile we are here to help both our customers and clients resolve their debts. Our focus has always been around 'getting right first time' through the delivery of timely and quality results balanced between meeting customer and client needs. For more information on how we do this Contact us on 1300 565 073 or enquiries@accessmercantile.com.au